Corning Glass Screen Protector
Product Information
Care and warranty
Manufacturer Details
Features
Precise fit offers case-friendly protection
Anti-static treatment reduces dust adsorption during installation
High transmittance ensures crystal-clear visuals
Provides edge-to-edge protection for your screen
Resistant to scratches and smudges
Backed by a lifetime warranty
TOTEM Silicone Case: Minimalistic Design, Maximum Protection
Totem's Corning Gorilla Glass is precision engineered to offer a case-friendly fit for your Apple iPhone. With a silky-smooth feel, this screen protector allows effortless navigation of your device's features while providing impeccable protection. The anti-static treatment reduces dust adsorption, and its superior transmittance ensures crystal-clear visuals, all while maintaining edge-to-edge protection and flawless touch screen sensitivity.
Anti-Static, Dust-Resistant Shield
Say goodbye to dust woes during installation. TOTEM's screen protector boasts an anti-static treatment on its *AB glue layer*, mitigating the impact of frictional static electricity. This revolutionary feature reduces dust adsorption, increasing the success rate of sticking and making the application process smoother.
Crystal-Clear Visuals
Elevate your viewing experience with TOTEM's screen protector. We've harnessed the power of static resistance *AB glue, optical-grade OCA semi-solid gel* imported from Germany. This combination minimizes screen protector haze, significantly enhancing transmittance and delivering a visually superior experience.
Edge-to-Edge Protection
The screen protector's edges offer more than just protection; they're fortified to bear a remarkable 15kg of force. With over 8000 friction-resistant tests under its belt, this ultra-thin protector stands the test of time while maintaining its sleek profile.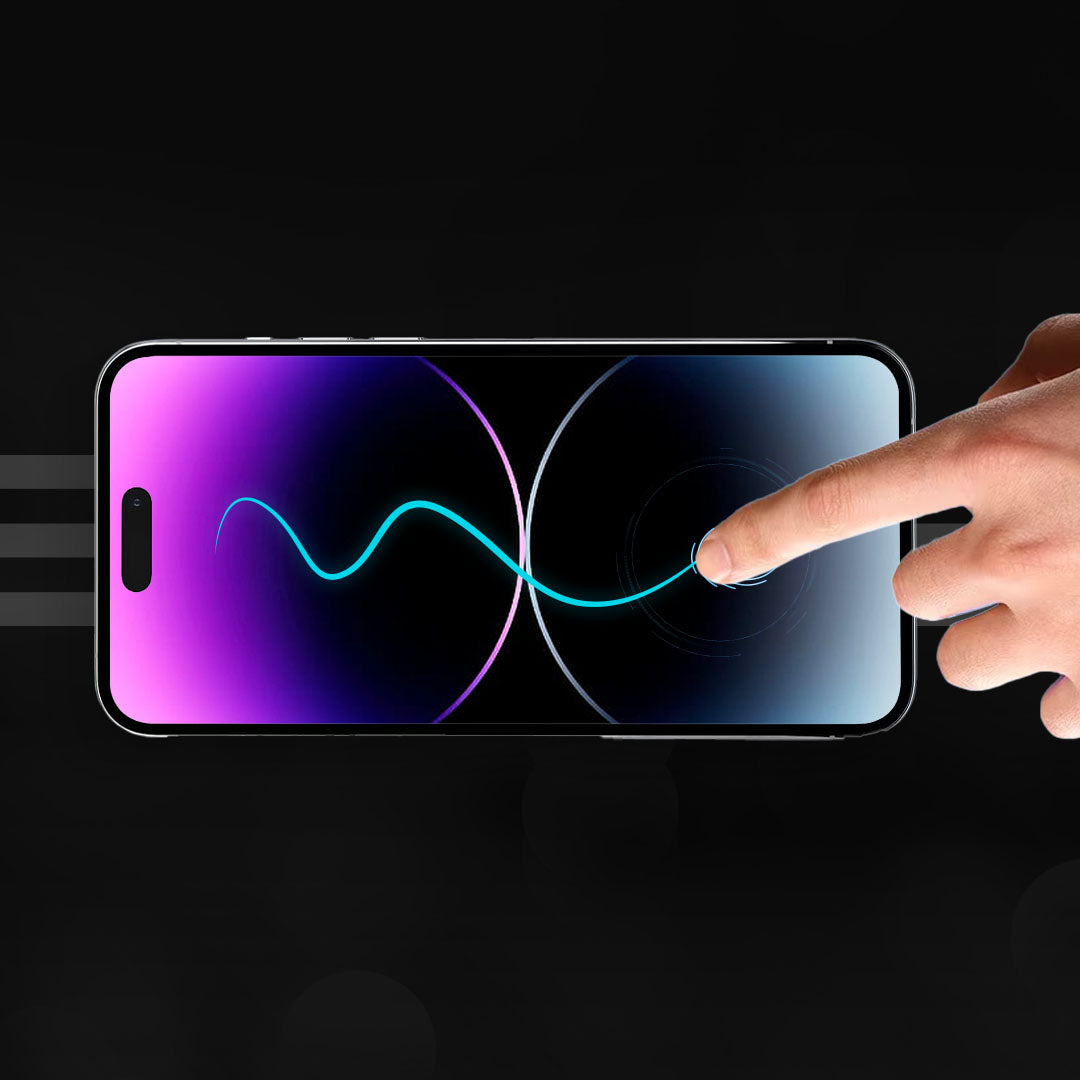 Flawless Touch Screen Sensitivity
Navigate your device with precision using TOTEM's Corning Gorilla Glass. Measuring a mere *0.33mm in thickness* and featuring premium adhesive, this screen protector guarantees a seamless touchscreen experience. Every touch, swipe, or tap is as precise as if interacting directly with your phone's glass.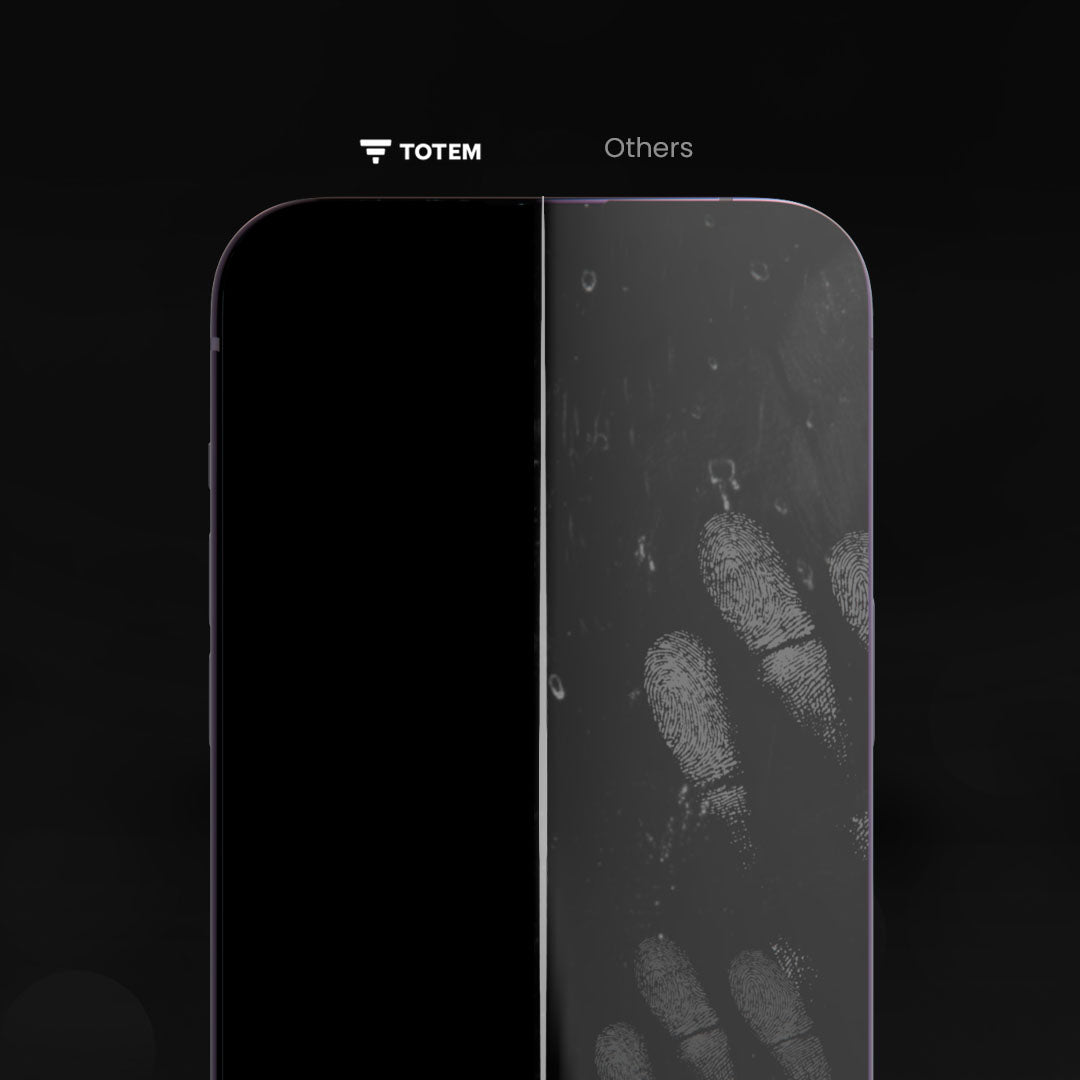 Scratch & Smudge Resistant
Keep your screen pristine with TOTEM's screen protector. The *oleophobic coating* resists sweat and oily residue, ensuring your viewing experience remains impeccable. Achieve 100% clarity without worrying about fingerprints, as our *vacuum-plating anti-fingerprint oil* ensures a smooth, clear screen.
10 Times Stronger Impact Protection
Prepare your device for a world of unexpected challenges. Our Corning Gorilla Glass sets a new standard in screen protection, being engineered to be 10 times stronger than traditional protectors. This impressive durability ensures that your screen remains unscathed even in the face of accidental drops and sudden impacts, granting your device the fortitude to withstand the rigors of daily life.
Total 5 star reviews: 24
Total 4 star reviews: 2
Total 3 star reviews: 1
Total 2 star reviews: 0
Total 1 star reviews: 0
96%
would recommend this product
Nikunj

Best drop protection

I think we can actually call this gorilla glass level protection. The glass is really top quality and doesn't scratch due to normal wear and tear. It offers good drop protection upto a height of 5ft. Must go for this

Sai

Verified Buyer

Good

Application was easy and the screen is pretty smooth but there are already 2 or 3 scratches just after 4 days of usage.

VIGHNESH N.

Anti scratch

Its been 4 months since purchase and till date no scartch on it . Wonderdull product

Roushan K.

Verified Buyer

5 Stars

I can't attach glass properly

Anand b.

Verified Buyer
Reviews Loaded
Reviews Added