TOTEM Armour Lens Protector: Uncompromising Lens Security!
Elevate your camera lens protection with TOTEM's Armour Lens Protector. This advanced protector ensures your lens remains impervious to damage and provides an array of cutting-edge features for uncompromised performance.


Ultimate Lens Safeguarding
The combination of an *aluminum metal ring and AGC glass* imported from Japan ensures your camera lens is shielded from daily wear and tear. TOTEM's lens protector surface is not only sweat and grease-resistant but also covered with an oleophobic thin oil layer, offering robust protection against fingerprints and even ultraviolet rays.

Crystal-Clear Precision
Experience impeccable optics with the Armour Lens Protector's *sapphire coating*. This high-end coating guarantees remarkable optical clarity, maintaining HD standards for a vivid, lifelike image quality that rivals the original camera image.


Invisible Thin Design
The Armour Lens Protector seamlessly blends into your iPhone's aesthetics. The protector's exact color match to your device ensures it's virtually invisible once applied, enhancing your iPhone experience without compromising its design. Choose a color to match your phone or explore new combinations to suit your style.

Nano Layer Technology
Totem's pioneering *super scratch-resistant technology* takes on everyday challenges, ensuring your camera lens remains unblemished. Whether it's keys or other external objects, this protector stands up to the test, keeping your lens flawless.


Better Sealing Effect
Don't fear liquid exposure. TOTEM's Armour Lens Protector boasts a superior sealing effect, equipped with 3M nano waterproof and removable double-sided adhesive. This cutting-edge feature ensures your lens stays protected even in wet conditions.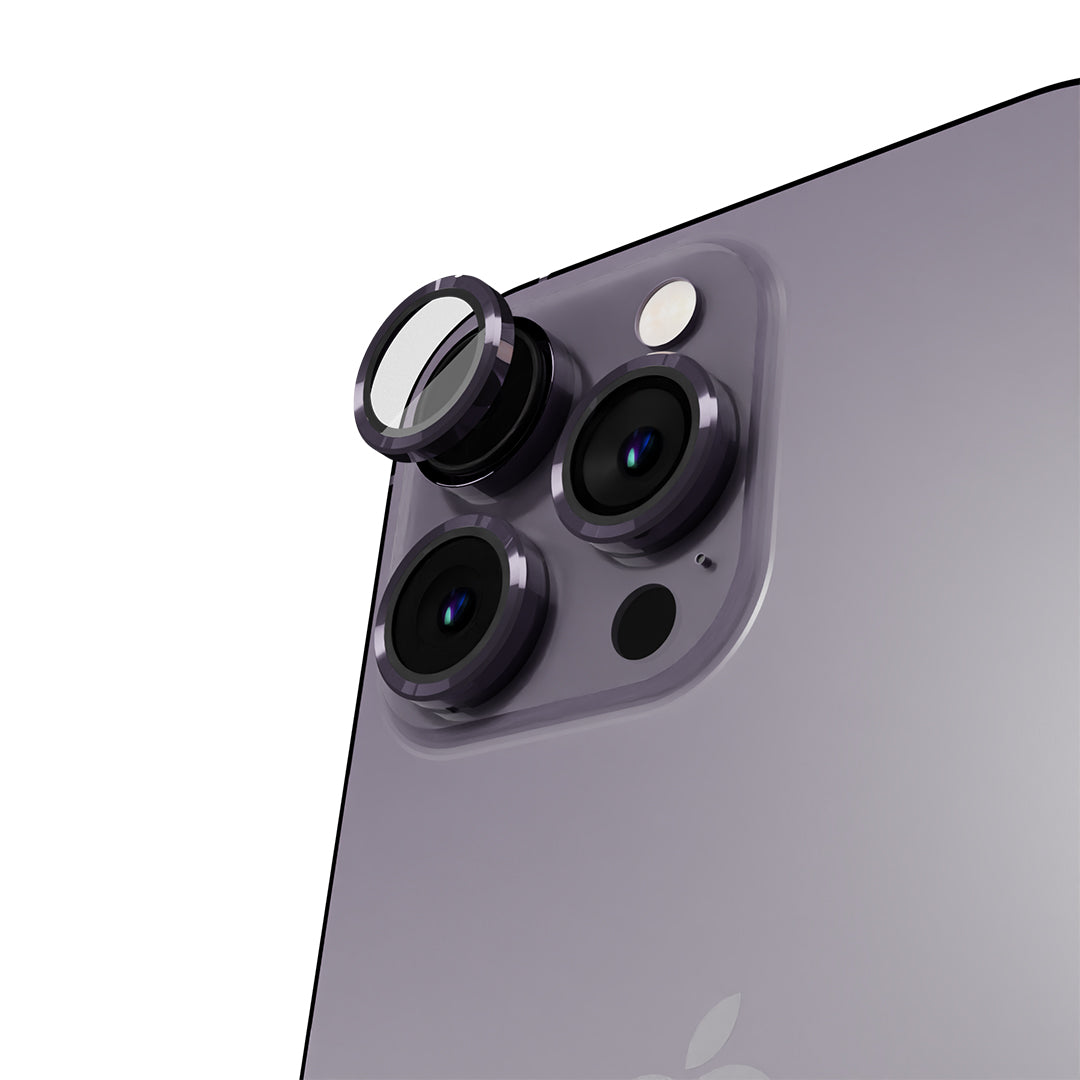 Easy Installation
Installing the Armour Lens Protector is a breeze. Just remove the protective film from the black base plate, align it with your lens, and apply gentle pressure. Within moments, you'll have a perfect fit that's ready to safeguard your lens.
Vibrant Color Options
Totem's Armour Lens Protector now comes in a range of vibrant colors, allowing you to choose a shade that resonates with your style. Defend your camera lens while adding a touch of personalization to your device.